---
OmniCleanz Safe Multi-Use Cleaner
Advanced cleaning technology functions atomically to dislodge contaminants at the molecular level.
Description: A true breakthrough in cleaning technology, RadTech's OmniCleanz removes what other cleaners leave behind. While most cleaning products rely on hazardous and noxious solvents and/or surfactants to cut-through and float soil and debris, OmniCleanz employs a revolutionary solvent and VOC free approach to remove soiling, contaminates and bacteria - and OmniCleanz is 100% Bio, environmental and child safe. OmniCleanz contains no alcohols, ammonias, detergents, harsh chemicals, dyes or odors - don't trust your equipment to anything less.
OmniCleanz utilizes an ionic suspension composition to sever atomic bonds at the molecular level to instantly release soiling and contaminants from surfaces. This process is so efficient, nothing larger than 1 micron remains on cleaned surfaces - bacterias and most virii are also eliminated. Furthermore, cleaned surfaces are left with an electrically neutral charge so dust and dirt are not attracted. OmniCleanz provides a deep clean you can actually feel.
OmniCleanz is available in 3 convenient sizes, with or without a premium RadTech Optex® cleaning and polishing cloth. The 1oz and 4oz polishing cloth is 4.5 x 7in and the 8oz cloth is 7.8 x 10.3in. The 30ml/1oz size makes the perfect travel companion for people on the move - stows in most any travel or notebook bag for quick and easy on-the-go use. "OmniCleanz is without a doubt the best multi-purpose shiny thing cleaning solution I have ever used." -Dan Lurie
The Apple Blog The 118ml/4oz size is great for home, office or garage - providing hundreds of perfect cleanings for a multitude of applications.
OmniCleanz is non-conductive to over 1.5M ohm/cm - safe to use on powered-up, low-voltage circuitry. Can be applied directly to computer keyboards, LCD displays and other bus-powered peripherals with no ill effects. Leaves no residue upon evaporation, and replaces Acetone in many critical PCB cleaning applications! OmniCleanz has been tested and is used by several leading firms including; Boeing Aerospace, Siemens, Lockheed-Martin, Raytheon, Texas Instruments, Dupont, Oakley, Diversified Optical, DTS Labs, General Electric, Fathom Imaging L.C., M.I.T. and several others.
Features:
Advanced cleaning formula removes residues that other cleaners leave behind
100% Bio, environmental and child safe - no safety precautions to worry about
Contains no alcohols, ammonias, detergents or VOC's - nonflammable and odor free
Non-conductive to over 1.5M ohm/cm - safe to use on energized electronics
Excellent LCD and Plasma display cleaning solution - nothing outperforms OmniCleanz
Expertly cleans optical disks, coated eye-wear, photo and video optics and more
Used by Boeing, Texas Instruments, General Electric, Lockheed-Martin, Oakley, M.I.T. and others
OmniCleanz is manufactured in a class 100 clean room - purity, sterility and quality is assured
Safe for all anti-glare (AG) and anti-reflective (AR) coatings
The wipe-included package doubles as a resealable storage container
---
Great for Cleaning:
Computer Displays
LCD & Plasma TVs
Personal Electronics
Eye Wear
CD, DVD & Blu-Ray Discs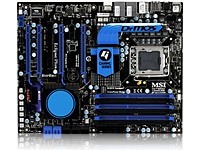 Circuit Boards
Tested and works great with Apple iPad, MacBook, iPhone, iPod, Amazon Kindle, Magic Mouse, Microsoft Zune, Playstation 3 (PS3), Nintendo Wii and many other devices!
---
How It Works:
Negatively-charged debris clings tightly to positively-charged surfaces
Imparts a negative electrical charge to both surface and debris, instantly repelling each other
Debris now elevated above surface, the cleaning media can effectively scoop up and remove it
Note: Simplified representation to demonstrate basic functionality
---
Third-Party Review
---
Specifications
Applicator:

Ultra-Fine Misting Pump-Spray

Elec Conductivity:

Non-Conductive 1.5M ohm/cm

Solution Color:

Clear Aqueous Liquid

Volatility:

None Non-Reactive

Flammability:

None

Freezing / Boiling Pt:

-5° C / 103° C.

pH:

Neutral 7.1

Odor:

None

Wipe Sizes:

1 & 4oz: 4.5x7.0in / 11.5x17.8cm
8oz: 7.0x9.0in / 17.8x22.9cm

Origin:

Made in USA
---
Support
MSDS Information